Continuing Education Courses
Elite CEU's multiple learning platforms make it easy to meet your specific educational needs. Whether it's online, in-person classroom training or custom course development, you can depend on information being current and aligned with industry updates, regulations and standards.
Further Your Career Today: it's easy!
1
Click the Get Started Link
2
Search and select your courses
3
Receive your Certificate in 2 business days
Custom Coursework for your Business
Our robust team of writers, designers and training specialists work with clients to develop engaging coursework (online or in-classroom training) sales, business development and other advanced training.
View Primer Course
Before buying a course, you can experience our company portfolio to see how our system works!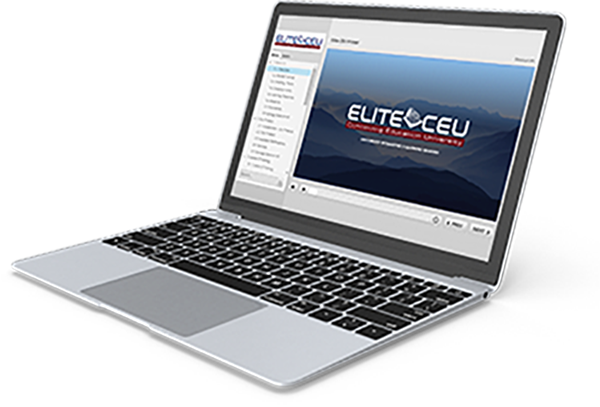 What are your state requirements?
We offer Continuing Education in all states that are highlighted in Blue. Our Certifications are offered in all states! Click on your state to find out more!
Accredited Required Training
Skill Enhancement Training